The talented Nigerian-UK DJ, actress, host, and entrepreneur, Ms DSF, continues to set stages ablaze around the world with her highly anticipated world tour, the "Get Me Lit" World Tour. The tour officially kicked off on June 4th, 2023, igniting dance floors and captivating audiences in every city it touches. From the vibrant streets of Istanbul, Turkey, to the pulsating energy of Cyprus and the electric vibes of Tokyo, Japan, Ms DSF's tour has been an exceptional success filled with unforgettable vibe.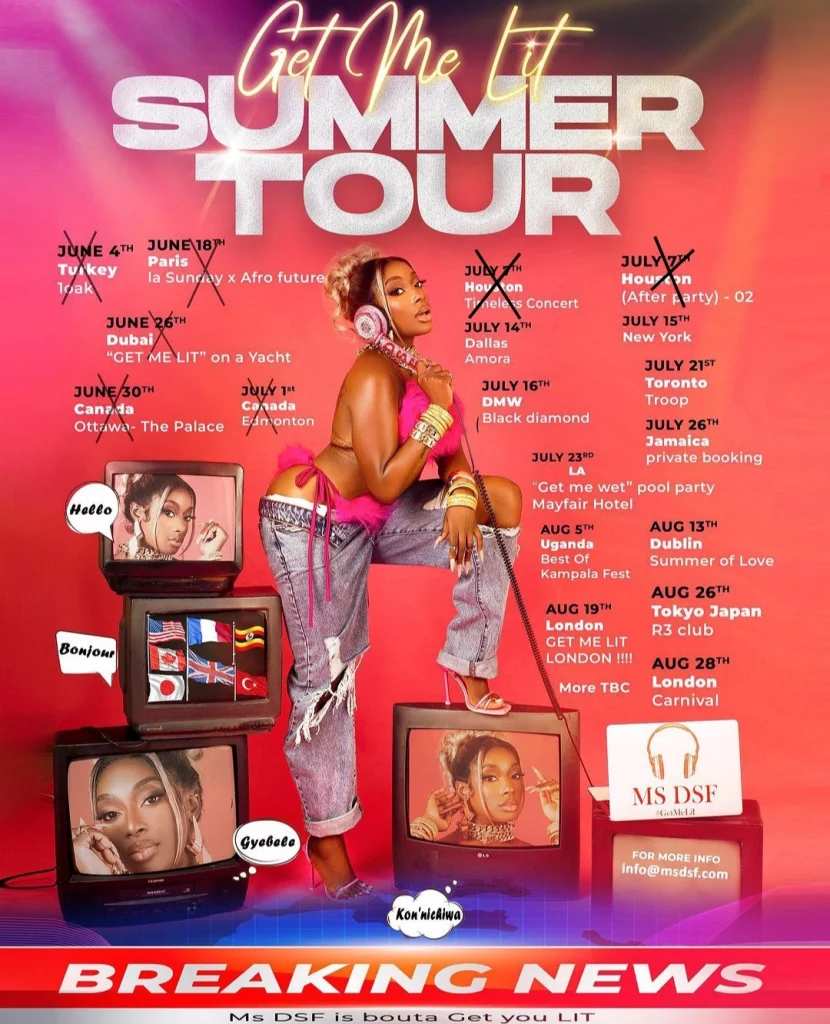 Having conquered cities such as Toronto, Ottawa, and Edmonton in Canada, and leaving her mark on the vibrant music scene in Houston, Texas, Ms DSF is unstoppable. The next stop on her exhilarating journey is Dallas, Texas, where she is set to take the stage on July 14th, 2023 promising an unforgettable night of music, energy, and pure entertainment.
If Ms DSF hasn't been to your city, you should brace up for the remarkable versatility, infectious vibe, magnetic stage presence, and captivating performances that she brings with her turntable. She has continued to raise the bar with her distinct ability to blend genres and infuse her sets with the richness of her diverse background, she effortlessly creates an atmosphere that transcends borders and unites fans from all walks of life.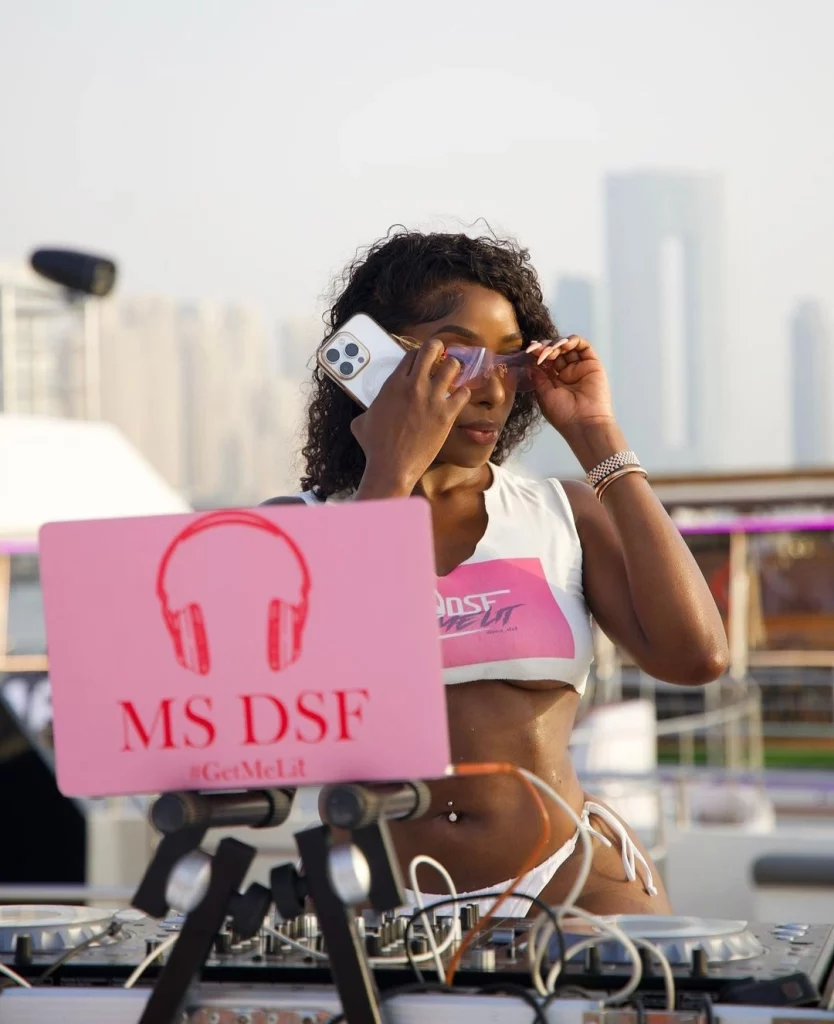 To stay updated on the tour dates and join the vibrant community of Ms DSF's fans, be sure to follow her on Instagram @ms_dsf. Don't miss out on the chance to witness the magic firsthand as Ms DSF continues her global musical odyssey on the "Get Me Lit" World Tour. Get ready to experience the unparalleled talent and energy of this rising star!