Lights, camera, action! How do you make sure that your music release becomes a big hit? Are you ready for a music release that will make your fans scream with excitement?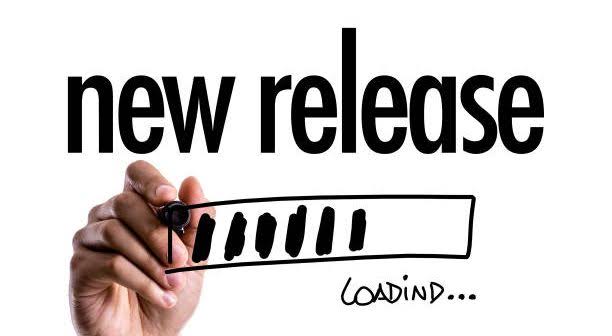 A well-planned music release campaign is the key to increasing your streams and fan base. So, put on your director's hat, because we're about to take you on a thrilling journey to a successful music release! In this article, you'll learn how to build anticipation with the pre-release campaign of your song and how to sustain the momentum after the release like an A-list artist. 
Know this: the worst thing you could do for your track/album is to release it without letting anyone know.
Pre-Launching Your Project: Building Anticipation for a Blockbuster Music Release
Picture this: An average movie production budget can range from  $50-70 million for Hollywood movies or ₦4-₦70 million at minimum for Nollywood, depending on the tier. So, how do studio executives make sure that all the efforts, blood, sweat, time and finance don't go to waste? 
They plan movie launches many months in advance. Most big movies begin with the "pre-launch", often an entire year spent, showing previews, building anticipation and getting more people eager to see the movie and spread the word. Without a huge view on the opening weekend, the movie will be good at best, but not the blockbuster needed to recoup the high costs. 
During the pre-launch, you'll see different internet campaigns and PR angles in advance of the movie's actual release. And a successful pre-launch campaign would have people eagerly waiting, complaining about how long it's taking, until the day when hundreds of thousands of film enthusiasts will pay to watch in cinemas— Barbie or Oppenheimer of recent with the different campaigns.  
Without an active pre-launch campaign, the movie may be great but the odds of commercial success are really low. The same principle holds true for your music. 
Pre-launching your music project is like preparing for the grand premiere of a Hollywood blockbuster. You want your fans to be on the edge of their seats, eagerly awaiting the big day. If you want more streams and more fans, you can't simply put something out there and say "Here you go, please, stream my music". You have to structure it in a series of messages that keeps your audience interested as follows:  
The Pre-Launch Phase: Things to Do Before Your Music Release
This is typically the strategy that all popular artists follow (with some tweaks, of course)
Tease! Building Anticipation
Teasing is an art form. Everyone enjoys a good tease when it's perfectly executed. Like foreplay— don't rush in and don't overdo it.  Same with your music— don't just drop your masterpiece out of the blue; build up the excitement like a Hollywood blockbuster. 
Picture this: How does Wizkid go about releasing his albums? Have you observed Blaqbonez? How about Santan Dave and Central Feel? In fact, any A-list artist you know. These artists don't just drop songs. They tease the fans with sneak peeks, behind-the-scenes footage, or cryptic messages that hint at something extraordinary on the horizon. Asake releases snippets that create a chain reaction from blogs and fans that are already looking forward to the song.
You're not Asake, but you can also build anticipation, and make your audience curious, hungry for more, and impatient for the music release.
Start by telling your fans something big is coming, and leave them craving for more. Then, in a series of content answer the most important question: in a world of countless songs, what sets yours apart?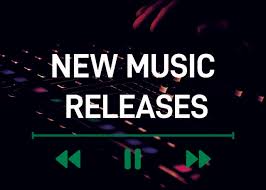 Unveil your Unique Selling Point (USP) during the pre-launch phase. Tell us why anyone should listen to your song. Is it soulful vocals, captivating storytelling, or infectious beats? Whatever it is, paint a picture of how your song will be special, touch hearts or get us dancing like there's no tomorrow.
Publish the Date – Mark Your Calendars!
A movie premiere without a date is like a riddle without an answer. And the release date isn't the first thing you announce. It comes much later. You should announce the release date of your music project with fanfare.  This is what A-list artists understand. The snippet doesn't always come with a release date. But the release date always comes with paparazzi.
Get your fans to mark their calendars, set alarms, and countdown the days until they can experience your musical brilliance. 
This is especially great for album releases. Building anticipation starts with knowing when the curtain will rise!
Hype, Hype, Hooray! Create a Frenzy
Hype it up! Get people talking and tweeting about your upcoming release. This time, you can use influencer marketing to stir up excitement and make sure your fans are eagerly waiting to hit that play button. 
You want your music release to feel like a celebration, and that means creating hype. Are people excited? They have to be!! Talk about your upcoming release on all your social media platforms. 
Share teasers, create engaging graphics, and encourage your fans to spread the word. Use the power of anticipation to create a wave of excitement that spreads far and wide.
Publish the Time: The Moment of Debut
Be aware: all the steps up to this point can take days, weeks, or months, depending on the nature of the project you plan to release.
Now, the excitement is reaching a crescendo, and your fans are eagerly waiting for the moment of truth. This is when you publish the exact time when your music will go live. Typically, it's midnight— like the clock striking midnight for Cinderella— except this time, it's your music that will enchant the world! 2:30 fe lu, oya ka turn up!
Check Time and Info: Are All Media Assets Ready?
Imagine the horror of a movie premiere with missing scenes or technical glitches. To avoid stories that touch, double-check all your media assets. Ensure that your music is ready on all streaming platforms and that there are no errors or missing credits— give credit to whom credit is due, especially if it's Portable you're featuring, and avoid unnecessary dragging, or a lawsuit. Attention to detail is the mark of a professional. Learn about why you need to hire a music lawyer.
Prepare a Strong Launch Message to Your Fans
Before the grand day, prepare a heartfelt message to your fans. Express your gratitude for their support and let them know how much their excitement means to you. You don't have to overthink it— just understand what makes your audience clicks—Deliver your polling unit.
This message should set the tone for your launch— enthusiastic, grateful, and ready to rock their world! 
Did you think you were doing this alone? Stop playing. You need a team of marketers and an army of existing fans.
Behind every successful movie premiere is a team of dedicated marketers. And behind every hit single is a strategic music marketing and promotion team. You need to equip yourself with promotional assets— graphic designs, snippets, pictures, written content, and other media to share with influencers to reach a wider audience. With influencer marketing, your music will reach new ears and hearts.
The Big Debut: Lights, Camera, Go Live!
The moment is finally here – it's launch day! Release the link to your music with a bang and watch as crowds of people anxiously stream to listen to your masterpiece. You can begin to feel the success.  
But the show has just begun. You don't stop promoting and marketing your song. It's time to put on a spectacle and engage your audience like never before. Keep the momentum going by asking for help to spread the word. Rally your fans to be your megaphone. 
The Immediate Launch Phase: Things to Do After Your Music Release
Engage the First Set of Posts: Make Your Fans Feel Seen
As the first posts about your music go live, be ready to respond to comments, retweet, share on your story, and repost. Make your fans feel seen and appreciated. 
Remember, you're the star, but your fans are the ones who make you shine!
Engage your audience further by asking them about their favourite lines from your song or their top tracks from your album or EP. This not only boosts interaction but also gives you valuable insights into what resonates with your fans.
Create a Buzz with the TikTok Challenge
TikTois k, the realm of viral challenges and trends! It's a tradition now to come up with a TikTok challenge that goes hand in hand with your music. 
But you don't want to force a challenge, be creative and flexible. Look at your artist dashboard and the comments for things that your audience love and create a buzz out of it. Collaborate with established TikTokers if you can't come up with something.
Encourage your fans to participate and watch as the challenge spreads like wildfire, propelling your music into the spotlight.
Continue to Ask for Help Spreading the Word
You're the captain of this blockbuster, but you need a supportive crew to sail smoothly. 
Continue asking your fans to help spread the word about your music. Tell them to share videos of them listening to your song. Remind them of your music when it looks like the buzz is dying. 
Also, try to create a feeling of missing out by hyping the song again— "My song sweet die!" Or better still, share your fan's enthusiasm. This will be more contagious, and their support will be invaluable. 
You can share a general thank you note to also rekindle interest. Gratitude never goes out of style. Acknowledge your fans' unwavering support and love. Your success is a result of their love for your music. Continue to engage with your fans on social media. Thank them for their support and make them feel like VIPs. 
Select a Fan at Random and Reward Them
Choose a lucky fan at random and surprise them with a special reward. It could be a personalized message, exclusive merchandise, or even a meet-and-greet opportunity. Tie the special reward to their loyalty to your song. This will make them love you even more and make others rush to support you. 
Celebrate Your Wins – Revel in Your Success
Every milestone, big or small, is worth celebrating. Don't shy away from sharing your achievements with your fans. Take a moment to celebrate your successes. Bask in the glory of your increased streams and fan following. You've worked hard, and now it's time to revel in the limelight.
Whether it's reaching a certain number of streams, winning awards, or receiving positive reviews, celebrate your wins and let your fans celebrate with you. After the launch, share your project's progress and achievements. Post stats on streaming numbers, fan engagement, and any milestones reached. This not only keeps the excitement alive but also boosts confidence in your music.
The Post-Launch Phase: The Show Must Go On – Sustaining Momentum and Celebrating Success
Congratulations, your music release went well. The show might be over, but the story continues! Keep it rolling! Keep the buzz alive. Don't let the spotlight fade. Keep the excitement alive by creating additional content related to your music. Music videos, lyric videos, acoustic versions, or even collaborations with other artists will keep your fans hooked and attract new ones.
Also, it's time to take your act on the road. Go on tour, perform live sessions, and charm your way through radio and TV interviews. Be everywhere, like your face on billboards, buses, and newspapers. This is where you take traditional marketing seriously. You're a star now, chief!
Conclusion: From One Hit Wonder to Blockbuster Franchise – Position Yourself for the Next Project – Don't Go AWOL
As one chapter ends, another begins. A well-planned launch campaign can turn your music into a blockbuster hit. Blend strategy with tactics, tell a compelling story, and remember that timing is everything.
Whether you're an upcoming or made artist, pre-launching and launching your music project is a journey that requires creativity, dedication, and passion. Follow this guide, and you'll be on your way to creating a blockbuster music release that will captivate your fans and have them looking out for your next project.
As you wrap up this music release, remember that your journey doesn't end here. Position yourself for the next project, and keep your fans engaged by dropping hints about what's coming next. Here's where most artists fail— they go AWOL and you'll be wondering whether they switched career. It's not bad to take a break, but don't disappear from the spotlight; show up and be present, even if it means talking about other things not directly related to your current music. You're building a brand, not just a one-hit wonder!
KEY POINTS
A good music release is like a Hollywood movie: You first hear about it far in advance, then you hear more about it before the debut, and then you watch as crowds of people anxiously queue up for the opening.
 A good launch blends strategy with tactics. Strategy refers to "why" questions such as story, offer, and long-term plan. Tactics refer to "how" questions such as timing, price, and specific pitch.
A series of regular communications with fans before the launch will help you re-create the Hollywood experience with an audience of any size.
Tell a good story and be sure to consider the question of timeliness: Why should people care about your music now?
Pre-Launching your music project
Tease. Slowly build anticipation.
Why should anyone listen to your song? USP
Hype the release. Are people excited?
Check time and info. Are all media assets ready? Check info on all streaming platforms to ensure there's no error, no missing credits
Prepare a strong launch message to your fans
Assets for promotions and influencer marketing
Post- Launch
Engage the first set of posts that speak about the project. Make your fans feel seen
Create a buzz with the TikTok challenge.
What's your favourite line from the song? Favourite track?
Continue to ask for help spreading the word- why haven't you streamed this song?
Write a general thank you message.
Show people how things are going- post stats
Thank your fans again for listening/watching your video
Select a fan at random and reward them
Create additional content for further promotion
Conclusion
Go on tour, live sessions, radio interviews
Show up on billboards, buses, and newspapers.
Continue to post on social media
Start positioning yourself for the next project, don't go AWOL, show up even if it means talking about other things that aren't related to your project.