Every facet of our society is ridden with gender stereotypes fueled by historical, cultural and religious beliefs, affecting how women are portrayed. Nonetheless, women continually break the mould, asserting to the society that they are and can be more than the society tells them to be.
Moreover, the steady increase in the number of women who constantly burst into and thrive in the supposedly male-dominated industry gives impetus to more women to more women to rise against the stereotypes. 
One of such women is 22-year-old music video director Praise Onyeagwalam (Director Pink) who, despite what would seem like a lightning-speed success, is relentless in being a beacon of female cogency in the current world.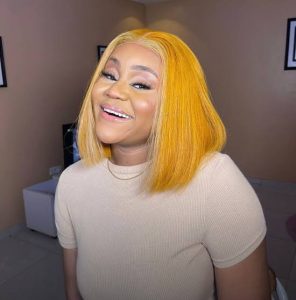 Music video directing is still mostly a male-dominated field in Nigeria, in contrast to other areas of the country's music business, such as singing, songwriting, or sound engineering, among others. Apart from Kemi Adetiba and Kiki Melissa who are well-known, there are quite a few female music directors that have broken into the limelight. You can barely count up to 5 females who have directed the video of a song on the Top 100 charts in Nigeria.
However, there is a glimmer of hope for increased inclusivity in the artistry and relentlessness of people like Director Pink of PinkLine Films, who hasn't only garnered an impressive portfolio at a young age, but was also the first and only female nominated among other prolific directors in the just concluded 2022 Headies awards. 
Driven by the burning desire to experiment, create and adventurously explore new grounds, the graduate of Economics from the University of Lagos offers a stellar and unique style of artistry to the industry, breaking the existing monopoly that restricts her work to the man's world. 
Furthermore, Director Pink is also moved by an intelligent mind and visionary eyes. She desires to have more women empowered to take up key roles within the music directing scene. She often speaks with fervour with her face lit in smiles.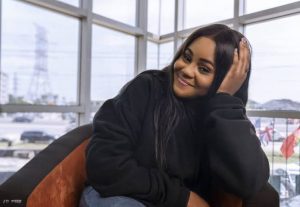 Her impressive work with superstar musicians such as the video for the Chike featuring Mayorkun bop, If You No Love, as well as the visuals for the Chike featuring Simi record, Running, and other more recent videos like the one for Killertunes' smash hit, WYD, have spotlighted her as an exceptional storyteller.
In the space of two years, Director Pink has directed videos that have over 90 million views altogether— including impressive videos and her recreation of the childhood myth, Lady Koi Koi.
In the future, she hopes to work with the big guns in the industry such as Davido, Wizkid and Burns Boy. For now, she's focusing on the release of her just-concluded project with Cheque and Ayra Starr, and looking forward to many more impressive projects as she grows within the industry.