Behind every successful artist is an artist manager. Think of those artists who are making it big in the industry, do they have a manager or not?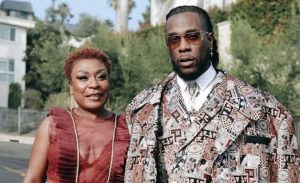 You agree that they do. 
Look at the ones who have problems as well. Chances are the reason for their problems is poor management.
In this article we explain who an artist manager is and what an artist manager does. We give you 5 solid reasons why you need an artist manager and how you can find an artist manager. 
Shall we?
Who Is An Artist Manager? 
An artist manager is also called a talent manager. They are professional representatives, advisors, and planners who guide the career of an artist, group or band. Sometimes, they are your close friends or family like Bose Ogulu who manages Burna Boy or Jada Pollock who manages Wizkid.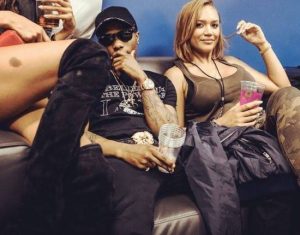 What Does an Artist Manager Do?
An artist manager handles a lot of tasks that concern the music business while you focus on creating music. 
One day, they are negotiating. The other day, they are into A&R. The day after that, they are helping you strategize, devising an action plan for your music goals. 
The responsibilities of artist managers include:
Building the right team necessary to make your career successful

PR and publicity

Negotiating contracts with labels, sponsors, other artists, and other entities

Artist Development

Planning and execution 

Sourcing for income, sponsorship and endorsement

Budgeting and Managing income 
Why Do You Need An Artist Manager? [5 Reasons]
The music industry can be overwhelming. You have to engage with fans, get on blogs, talk to TV stations, draft press releases, fill up your social media with relevant contents, and negotiate contracts. In between all of these, you want to create music. Great music that slaps. 
Here are 5 Reasons why you need an artist manager.
1. Gaining Exposure 
An artist manager has top-notch networking skills. They have contacts that are key to your success. Think of radio presenters, DJs, marketers, other artists managers, event organizers and many others that you might not be able to reach yourself. The ones they do not have, they know how to get it.
This ability is essential to building a team and getting yourself exposed to more important people within and outside the industry.
2. Making Better Decisions 
There are so many things attached to the music business that require highly effective decision making skills.
When everything seems confusing and difficult, an artist manager can help you think clearly.
For example, moving your career forward needs a good strategy. Your manager can tell you what next you have to do and why. Your manager can help you decide on which promotional strategy is best for your kind of music, who to collaborate with on your next project and a lot more.
3. Time management and Organization
There are so many things to do and so little time.
For example, within a day, you might want to write songs, attend interviews, update social media pages, make decisions on your artwork, attend tours or shows, reach out to sponsors, and receive calls from potential collaborators. How do you intend to do all that?
Without planning, you can feel overwhelmed. Your mental health might be affected and your creativity as well. 
A manager helps you keep track of dates and schedules, organize your events and handle some of your day to day activities while you focus on delivering the best. 
4. Negotiation the Best Deals 
Have you ever been in a position where you reached out to someone and they told you, "speak to my manager"?
That's kinda scary. You get a bit more composed and more formal when you want to talk to this manager. 
This psychological effect of this statement on people who want to do business with you gives your manager a leverage to negotiate better. It even gives you a better image like a more serious person. 
Even when you want to re-negotiate a contract or get a better promotion deal? Your manager can use his/her negotiation skill to get you the best.
5. The Best Hype Man You Can Ask For
An artist manager is the greatest hype man an artist can have in the business community. 
Aside from giving you constructive feedback on your songs, your manager can also hype the hell out of your song and make you feel better about yourself.  They also brand you to sponsors, the media, promoters, and other important people in the industry.
How Do You Find an Artist manager?
Finding a good manager who really understands your vision is important. A bad manager is as good as no manager at all. 
Here are 3 helpful ways to find a good artist manager:
If you are new to the industry, it might be a good idea to start with friends who have different skills that can help with management. That friend who is into business management, reach out to them. The one who just loves good music? reach out. The lawyer friend? Get them on your team. The social media person, you need them too. These would be the best people to start with. They give you the initial success you need. 
You can do some research about artist managers within the country using the internet (social media) or through some legwork. You might want to ask for referrals as well.
However, you should know it's not just any manager you want to work with. Also, not every manager wants to work with you. So you have to find the right fit for you.
Have a meeting with a prospective manager. Give them a pitch and let them in on resources that would help them get to know you and help them make better decisions. Ask them questions like 
What have you worked with?

What is the best approach to reach out to our Audience?

What goals can we achieve together with X months?

What's your standard rate?

How do you think you can help my process get better?
Once you find the right manager for you, seek legal advice, then draw up and sign a contract.  
---
Reach out to 69Entertainment Brand 
69 Entertainment brand is an all-round music managing and marketing agency that helps you plan and execute your music goals for excellent results at affordable prices.
We have a wide network within the music industry that ranges in and beyond Nigeria. We leverage on using our network and team to get your career to the top.
Our team includes astute marketers & negotiators, top-notch A&R professionals, detail-oriented planners, and professional lawyers who understand what works and what doesn't within the music industry.