[#T.B.T69] 10 Collabs You Never Knew Would Make Sense
Chinko Ekun ft Johnny Drille- Calling 
To think of Chinko Ekun linking up with Johnny Drille on the same track is to think of two unimaginable foods on the same plate—say, beans and pizza (yuck). 
Definitely doesn't make sense together, but this track is amazing, trust me. This is not just any song. It's a well-delivered love song that can make your heart skip
"For person like me to fall in love, mheen, it's really really funny."  Chinko Ekun went first with his rap in a mixture of English, Pidgin and Yoruba before Johnny cruised in with his velvety voice on the chorus. This track merges both fans of the indigenous rapper and the soul musician on a timeless and beautiful track. 
2009 was a super super dope year. "Everytime I wake, I go first praise the Lord / na him make we rest, na him dey wake me up / all the good things wey you do for me I'm happy Lord / Wetin I go do baba na to thank you Lord…" was the anthem of the year. 
Omawunmi's astounding vocals coupled with fire-cracking rap verses from late indigenous rapper, Dagrin (may his soul continue to rest in peace) was unexpectedly a perfect blend on this timeless and beautiful track that ruled the streets. 
L.A.X ft Simi and Tiwa Savage- Gobe (Remix)
I bet y'all don't know Tiwa Savage and Simi have been on a song together.
Well, this is it. When you think of how many Nigerian tracks have two big female acts on them at a time, you wouldn't even expect this to exist in the first place let alone making sense. This is a good one for the industry. More so for the fact that both Simi and Tiwa Savage brought their expertise to bear on the song— voices, lyrics, versatility. 
Chidinma ft Tha Suspect and Illbliss– Emi ni Baller
"Miss Kedike lori speaker! Miss Kedike fe'ya speaker!"
It isn't just the initiative that Capital Hill Music took to put its acts on this song that made it make sense; it's just the versatility in the delivery; how all artistes especially Chidinma was able to leave her comfort zone to go all macho on this. More so on the remix with Wizkid, the song didn't lose its fervour From entry to the end. Let's not forget, Legendary Beatz did crazy on the instrumental. 
Ps. I miss Chidinma on the music scene! 
Adekunle Gold ft Tekno– Firewood
Both AG Baby and the Pana crooner are amazing artists, no doubt. But it is evident that this track went through a conscious production to synergize both artists.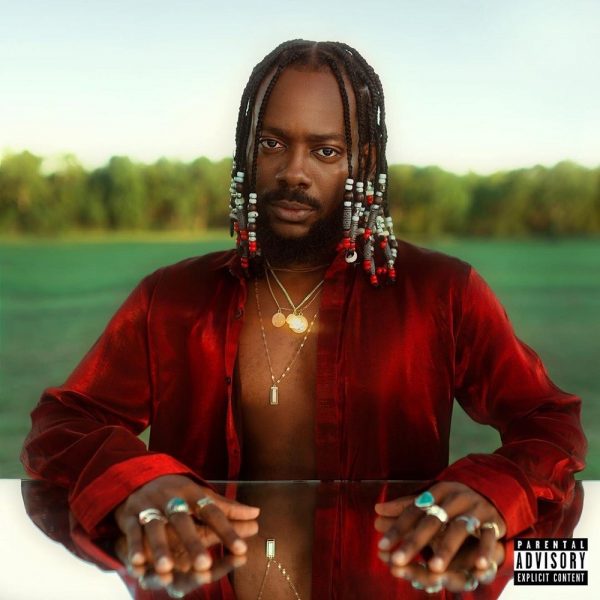 Adekunle Gold inverted his voice to ensure he goes in line with the instrumental enough to harmonize with Tekno and deliver an amazing track.  Same way Adekunle said he wasn't ready for the kind of love he talked about on the track, is the same way we weren't ready for the beauty this track exudes. 
Flavour and Wande Coal- Wake Up Hololo
Comment tu t'appelle Wande Coal Mr Flavour eh!  You go hear this one now, and you won't jump up? Even after 6years, when you hear the cockcrow that begins this track, you'll wake up! 
It's an upbeat, unexpectedly timeless and beautiful track. 
Olamide ft Wizkid- Ọmọ to Shan 
9 years ago, trust me, no other track could compare. I mean, other collabs dem no reach, for where? 
This timeless and beautiful track dropped about the time both artists made their debut on the music scene. 
Wizkid's vocals were super dope and Olamide came on with energy on his rap verses. Ọmọ to Shan was on virtually everyone's lips back then "Girl i know you look so fine & on me you can rely…omo omo to shan" 
Phyno ft Burna Boy and MI– Link Up
Fire and pure magic! That's how to describe this eclectic rap song.
From Phyno's pure indigenous rap verse to Burna Boy's pacy delivery then to the O.G on the track, M.I;  this remains one of the best rap collabs to come out of Nigeria!
Patoranking on a collab with Q.Dot? 
Crazy to think about. But Patoranking delivering in flawless street Yoruba? Not quite thinkable. A fire track with lamba from both artists. Definitely not a track you knew would make sense this much.
Burna Boy ft Zlatan Killin Dem
Both artists were raving at the time this track dropped. 
You would have imagined Burna Boy to come up with a badass delivery, but beyond the delivery, the track was an astonishing hit;  as in the vibe killed us beautifully. Both artists relished the success so much they went on to link up on another track.  
Any disagreement with the list? Any additional?
Let us know in the comments.