Branding: 5 Tips On Building a Brand For An Artist
Music making is now more of a business than a hobby, and like all respectable businesses, it requires proper marketing. An important part of all marketing strategies is BRANDING. Branding yourself as an artist will give you a unique stand in the music industry.
Creating a great sound is never enough. There are a lot of musicians out in the world with great sounds but are lacking in audience connection. Branding yourself as an artist makes it easy for your audience to find you and engage with you. 
What Is Branding?
Branding is building an image in the mind of your listeners that represents you. Your brand should represent your style, your personality, your lifestyle, your creativity. Your brand should help you stand out amongst others. 
Now, a little reminder, branding yourself alone is not enough. The music you produce should also be at the heart of your branding, because that is what you are selling. You are an artist who has successfully created an image of himself in fans mind, now let them hear you through your sounds.  
Why Branding Is Important For Your Music Career
Straight up, a great brand will make you famous and provide better opportunities for you. Have you seen the gigs big artists get? That is majorly thanks to their branding. 
The autographs fans would kill for, the crazy fan love, the "sliding into the DMs", the "I will use my life savings to buy his concert tickets", and many more, that is what branding does. 
Or you are looking to get into a record label, your branding is the first thing that speaks for you before your songs. A well branded artiste with talent has more potential to be more popular than a talented artiste with a bad brand. Just thought you might want to know that. 
3 Elements Of An Artist Brand Identity 
Building your brand involves different elements and practices working together to set you apart and keep you fresh. Putting these elements in place not only ensures your growth, but gives your fans something to chew on. 
1. Keep a consistent image on social media
This is more of a practice than a strategy. Your social media page is the easiest place your fans can engage with you. Maintaining a consistent image is important to get and keep your audiences. 
2. Use Imagery To Show A Bit Of Your Lifestyle And Style
Burna's iced chain, Wizkid's singlet, Davido's lifestyle, Don Jazzy's jonzing. The number of artists who don't shy away from flaunting their lifestyle continues. 
Your image and sound works together in the development of your brand. This makes your fanbase feel involved and fetch you more fans who enjoy its style and lifestyle. Yes, nobody wants to look the same forever, but owning your own style and flaunting your unique lifestyle sets you apart. 
3. Start a movement by giving your fans something to call theirs 
They say Nigeria music fans are divided into 3 – Starboy fans, Outsiders and 30BG gang.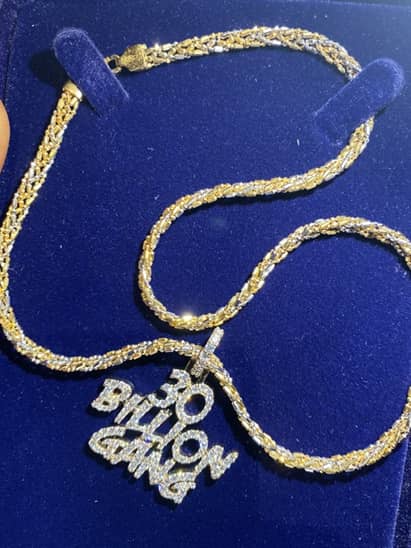 These are not only the biggest afrobeat fanbase in Africa, they each belong to the current top 3 artists in the country. 
Coincidence? 
No!
These artists took their fans, gave them a name, gave them things to brag about, and the rest they say is history. 
5 Tips To Help You Build Your Brand 
Your branding positions you for success even though it works in different ways. It depends on the kind of audience you are targeting. 
That said, let's get straight to it 
1. Own Your Sound: 
Your music is you to your listeners. Defining your style is important as it keeps you apart from the crowd, and lets your target audience identify you easily. 
Take Burna Boy's afro-fusion sound as an example, he owned it and got his following. Then he gradually evolved it to fit audiences of different liking and in the process, expanding his followers. 
2. Take Inspiration: 
We all have someone or some people we regard as our idols in our chosen careers. Learn from them, draw inspiration from them, study how they built themselves, take ideas from there, modify it and apply it. Never copy them directly, make it simple but effective. 
3. Create A Strong Image
Branding is more about your image. How do you fans see you? Branding is about taking your sound and radiating its energy through everything that represents you. 
Take Naira Marley as an example, the rebel energy from his songs matches the rebel energy in his lifestyle. This has helped him create one of the biggest and loyal fan bases in Nigeria. 
4. Reach Out To Your Fanbase
Build a sense of community with your fanbase. Ask questions, you might just find creatives amongst your fans, go live on Instagram, let them feel your presence. 
This is important in your early stage as an artist. It makes your fans start conversations about you therefore making more people notice you. 
5. Hire A Professional 
Hire experts to better help you position yourself with your audience. This will help you focus on creating your songs and other things. Being a musician is time consuming due to many engagements. (Let's talk about your brand, send us at 69 Entertainment Brand a message) 
On a last note, branding is dynamic. Life evolves everyday. Keeping up with trends is very important to your brand. Don't limit yourself to just these five tips.