Why do upcoming artists see contracts that scream"egungun be careful, na express you dey go", and still go-ahead to sign it only to fall back to square zero when motor jam them?
Maybe their lawyer no tell them before e happen.
It's no doubt that the Nigerian music industry has recorded very rapid growth in recent years. In fact, Nigerian music (Afrobeats) has become a major export of the country and also a tool of influence and prestige, thanks to the many artists such as 2Baba, Wizkid, Davido, Olamide, Burna Boy, Tiwa Savage, Yemi Alade amongst many others. 
This growth has led the industry to be an all-comers affair, whereby every  Tom, Dick, and Harry wants to become an artist or a record label owner. Small inspiration and rhymes like this, you also want to become Wizlion. Small money, you want to own your own record label like Olamide or Don Jazzy.  
Upcoming artists now have a blow-at-all-cost mentality and go into deals without properly reviewing the details of the contract. One too many artists have sad tales to tell when it comes to their relationship with record labels. Most recent is the disheartening tale of dancehall star, Cynthia Morgan.
How Can You Get The Best Out Of A Record Deal?
Before you jump into express and sign a record deal that will jam you and your upcoming career like Dangote truck, you should take note of some crucial things: 
A good team is important to your success:

 Without gainsaying, a crucial component of the success story of any artist is the establishment of a GOOD TEAM. What kind of geng are you keeping? Who are those people that you're looking to support your career? A structured team handles the non-creative aspects of being a star for you and allows you to maintain a level-headed imaginative flow, ensuring that your career remains progressive outside the walls of his innovative sphere. In short, this team ensures that your career is balanced and doesn't end up with stories that touch. This team should include Personal Managers, Agents, Creative Directors, and arguably, most importantly, Lawyers— because they draft and review the record deals and incorporate the protective provisions that prevent exploitation and disenchantment.
Sign under a label that understands you:

 For a profitable outcome in a record label- artist relationship, you need to sign under a label that understands you— the angle of musical talent and personality. As a musician for the streets, you wouldn't want to consider Mavins as your option— Marlian Records might just be your place.
A record label is your business partner, not your boss:

Many record-label artist relationships seem to look like employee-employer relationships rather than a relationship between two business partners because you bring talent while the company brings money. An artist can exist without a record label but a record label can't. Failure to understand this is why many artists don't exactly know what they're entitled to from the label. Like a lover and painkillers, record labels are meant to be panaceas for an artist's stress, protectors of interest, and trustworthy business partners. They shouldn't be entrapments and rippers who make you 'blow like banger and throw you in the air'—  run into bankruptcy after milking you dry of all proceeds. 
 

Understand with utmost clarity the terms of the contract before appending your signature:

 This cannot be overemphasized. Don't jump into the river blindly all in the name of blowing. It will end in hot tears.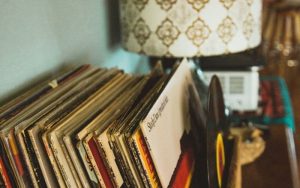 Record Deal Terms Of Contract You Should Understand
While every record label has its own peculiar layout, a record deal contains some fundamental elements which must be in writing and kept as simple as possible and void of ambiguity. It's not that deep. 
The following are the essential elements of a record deal:
This is the agreement of the contract period and what happens within that period.
It is a trend for up-and-coming artists to sign record deals that stretch into 4-5 years which turn out more often than not, non-beneficial to the artists. Why? A record label is not a university for God's sake! 
Long contracts open you to modern slavery and ultimately premium tears. It makes you susceptible to the label controlling your life and financial futures for a very long time. Moreover, you don't know which of your songs will blow like a nuclear weapon and become a megastar Thus, it is advisable to sign an initial record deal for a period of one year or two, where there is an option for both parties— the record label and the artist— to renew a contract for additional time. 
It is always important to have clarity on this term as it is often the basis for termination of the relationship and other financial controversies. The label and the artist have to agree on how and when they end the contract. Also in a case of dispute, "how do we resolve it?" by mediation, negotiation, or arbitration? A clause has to be put down in the contract to this effect.
Is the label offering to produce one LP per month for you or two EPs per year within your contract? You should know this. So that if a record label fails to release a record as promised, you should be able to terminate the deal, with the option to buy back the recordings, so they can be licensed to another label, or perhaps self-released. This clause is very important to protect you and prevent stagnancy. Without a release clause from the label, there will be no guarantees that the label will actually do the work to get the album produced, packaged, and adequately distributed, and also pump the necessary finance, as stated in the contract, into your career. This ensures that all the hard work you invest pays off. It also ensures that the label puts in an effort to groom you and put you on your toes.
How much is the label collecting on your behalf? What is the revenue rate?
During the contract period, the label may be allowed to collect and receive payments due to you including endorsement fees, merchandising profits, sales, brand royalties, as well as all payments due to you for your services, adverts, performances, shows, role play at events and concerts, use of songs/lyrics, etc. 
The aim of blowing also includes making money. So you need to make sure your label is awarding you a revenue rate that is reasonable, and you should be wary of hidden deductions. While a record label is permitted to recover its expenses on its artist through deductions like recording, video production, and promotion, the cost of the CD and DVD packaging, costs of adding projects to digital music sites such as Apple music and so on, you should be wary of unscrupulous deductions like unlimited deductions for travel, hotel stays, cars, meals, and entertainment.
Do you even know if your label is cheating you or not?
Obvious from most record-deals-gone-wrong tales, is the fact that artists care less about seeking accountability from their record labels. The Auditing Rights clause is important as it enables you to audit the record label on revenue payments.  An audit provision is the best way to prevent a breakdown in relationships before it occurs. The typical audit clause gives you the right to hire a third-party auditor to go through the books and records and make sure they're paying you what you're entitled to under the terms of the contract.
Typically, artists must pay for this type of audit. However, a well-drafted audit clause should require that the record label pays for the audit if a large discrepancy is found in the course of auditing.
How much right does the label have over your work?
labels are often favored by exclusive rights to all of the artist's work during the length of the contract. That is, you as an artist can't record for any other company for as long as you are bound by the contract. Notwithstanding, there are labels, however, that will agree to a clause in the recording contract allowing artists to do a specified number of 'outside' projects per year.
Akin to the exclusivity provision is the trend in record deals known as the 360 DEAL. This is a deal that gives the label access to any income that an artist may earn while under contract and not just record sales. It is almost unlikely to find anything but a 360 deal of some type for a new artist today. Signing a new artiste is a gamble and because of the notoriety of piracy in the country, labels make most of their investment back through performance fees (show money) and digital sales to cover costs and make the gamble safer. Profits from these sales are then shared between the label and artist.
Other essential terms include ownership of copyright, profit share, marketing and distribution, publishing rights,  assignment of rights, artist funding, dispute resolution, and termination.
NB: You as an artist can demand damages of breach of contract in case the label fails to fulfill its promises.
In conclusion, it is important for artists to learn more about the business they're going into with labels and ensure they don't undertake contracts without a lawyer. Patience is also advised so that we can minimize the number of victims that motors jam on the record label express. For labels, it is important to be fair with respect to the valuation of the artists and the contract they sign. Also, label owners should adopt a principle of commitment to equitable profit sharing and not just business as usual whereby artists are on the losing end.