Nana Kwame Sarpong popularly known as Kwame Toaker is a rapper and singer/songwriter. For him, music is a family legacy he constantly aims to uphold and has been doing so right from his senior high school education at the age of 13. He is the fifth child of music producer, Kofi Badu and the grandson of AK Badu, owner of Ambassador records.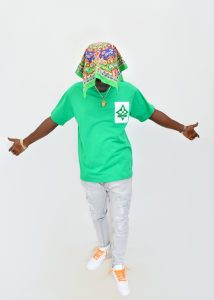 In 2014, released singles such as 'Love With an Alien', 'Supa High Toaker', 'Toaker Party', 'Bukom Whip Ayitey' and 'Sexy Assassin' and many more. This was followed by the release of his debut mixtape in 2015 and many other amazing projects. 
This year, Kwame Toaker followed in his father's footsteps and founded his own record label, Break It Down. The label has signed himself and 2 other equally good talents from Accra and Kumasi.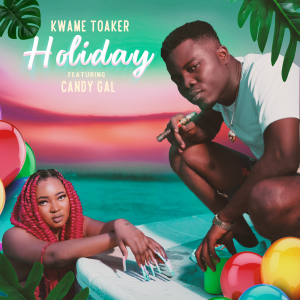 In this song, Holiday, the Ghanaian young talent, uses his smooth edginess to deliver dexterous lyrics and highly contagious vibes on power beats. He employs the  symphonic prowess of Candy Gal, one of his artists, to make the Afrobeats song even more delectable to the ears.
Holiday is a song will keep listeners jamming on the dance floor: 
Speaking in an interview ahead of his release, Kwame asserted that: "As long as you are alive, you can thrive. No matter how long it takes, never give up, just look up, and aim for the skies." Affirming his resilience, courage and strong desire to make a mark in the music scene.
Listen/download "Holiday" on your preferred streaming platforms Here: 
Follow and Connect With Kwame Toaker's Below:
Instagram: @kwametoaker   
Twitter: @kwametoaker
Facebook: Toaker Music