To be honest, Harry Potter and Merlin might need an extra hand to match the magic in this project.
After marriage and childbirth-induced pause, Simi finally decided to share her 4th studio album, To be Honest. This is her first independent album under her record label, Studio Brat.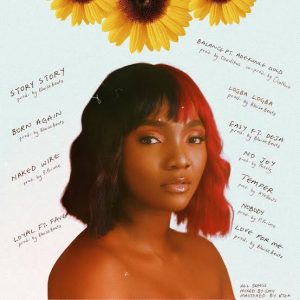 Since stepping into the limelight with her phenomenal sophomore album, Simisola, in 2017, Simi has had it all— the hits, the misses, the accolades and everything in between. This is what she tries to exert in the 11 tracks of this project spanning 31 minutes, 11 seconds.
Hence, as the title of the album alludes, she begins by making the first two tracks personal statements— one about the journey so far. Recounting origins; counting the Ls and Ws and emphasizing the B status. It's only sane that after paying your dues, and making necessary sacrifices, you come to acknowledge yourself. The two tracks—Story Story & Born Again—are great intro tracks that draw listeners into the honest outlook Simi was employing for the album.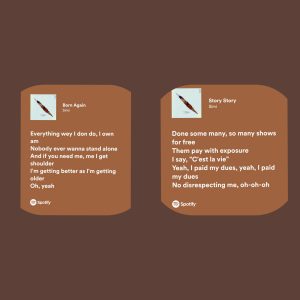 Born Again especially carries the element of her Gospel days in a mix with what we might call the AG Baby effect. It's obvious that Simi and Tio Tequila have continued to exchange prowess in each other's projects well before marriage and that isn't stopping. After all, isn't that part of what marriage is about?
Despite the influence Daddy Deja and Mummy Deja have on each other, it seems the depth in the contents of their collaboration is retrogressing. Balance isn't like what we saw in the heydays of— No Forget, By You, Promise. This one is easily forgettable; Not because the delivery is and anyway but because of the unimpressive content. Simi alters Fireboy "Peru" and uses some sweet igbo lingua on the chorus and Tio Tequila bounced like he would.
To be honest, the retrogression is visible in the whole album as Simi takes a seemingly playful manner of delivery especially in her rhyme schemes. The honesty in this project doesn't hit only from the lyrics; it appears in how Simi has chosen to display her artistic prowess in terms of range and flexibility. She shows her striking self who's inspired by gospel music, then an artist who can harmonize other sounds and exert fluidity.
Loyal is easily a favourite on the album with Fave bringing in her dreamy voice to bond with Simi's alluring vocals to create a soothing melody. The track remains an outstanding R&B and pop-infused drop on the project shedding light about a love that should depend on loyalty.
Naked Wire, Temper, Nobody are also brilliant tracks with sultry vocals and crisp productions. Simi swaggers her ability to effectively employ Afropop and wordplay on these tracks. Temper would easily pass as a party starter. Same as Logba Logba which has a groovy inflection to it.
Simi ends the album on a note of gratitude with Love for Me. This track further concretized the influence of Highlife on her sound, it is a bit ethereal with spiritual connotations showing the motherly side of Simi. This is a perfect round off track.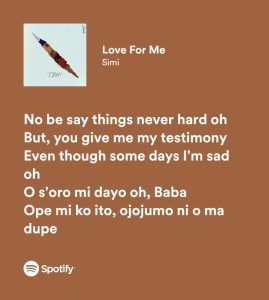 While it may look like we may not have the same content quality like we did in Simisola, we still have an artist who is intentional about development in different aspects. Therefore, To Be Honest sounds like her most harmonious project so far— the vocal range, tempos, and beats used in the creation of this project all seem cohesive.