Following the success of her debut single "More" earlier this year, Lucianne, the British-Nigerian singer, songwriter and actress, releases another enthralling single titled "Te Amo" (meaning "Love You" in Spanish).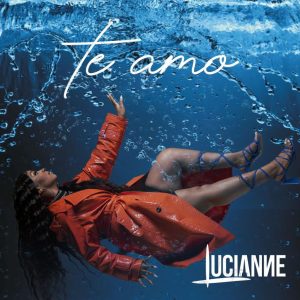 "Te Amo", another single off her forthcoming EP, shows Lucianne artistic and lyrical genius, while stressing her ability to hit new heights at every trial.
Here, Lucianne prides herself as a woman coveted by many wooers despite having issues with her current lover –
"plenty plenty man, dem boku dey wait line, then you hurt me everytime"
Telling her lover to fix up or she leaves –
"…Boy, you know I got options, see I no dey like to dey talk much, if you no get my time boy I don run"
As a follow up to More where Lucianne talks about her meeting and craving her lover, Te Amo sounds like a hard point in the relationship she earlier talked about in "More" –
"…I for dey you with you I for say I do, and I was falling over you, right now I'm moving…"
With a beautiful voice and assertive lyrics, you're immediately seeing Lucianne's personality and prowess through the song.
She uses her storytelling and attention-grabbing lyrics while combining Afro-Soul and contemporary R&B to show her women power in relationships.
The flexible Afrobeats artist, Lucianne aims to use this track to further boost her repertoire and continue to promote the Afrobeat genre.
"Te Amo" was Produced by Majeek, mixed and mastered by Extraordinaire.
You can follow Lucianne's social media pages to know when the track drops:
Instagram – @iam_lucianne
Twitter – @iam_lucianne