Welcome to another episode of 69 Entertainment New Eclectic Worthwhile Songs where we give you our top ten bangers for the week. This week, we go intercontinental like the Coming to America movie.
A lot of sick collabs and heavenly tunes in here, dive right in!
Nile Rodgers, Burna Boy, and John Legend – Coming to America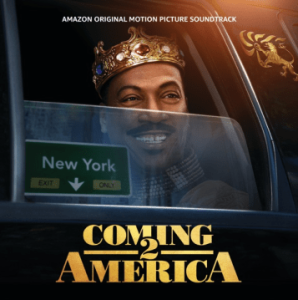 The theme song to the well-anticipated movie "Coming 2 America".  I didn't realise when I started nodding to this moderate pace jam as I was playing it, and should I talk about Burna's verse? Lol, I guess not 'cos we all know what he is capable of. 
El Mukuka— Lost ft. Adekunle Gold
The Greek/Zambian artist El Mukuka teams up with Nigerian badass Alte musician Adekunle Gold to serve us this jam. Short of words? Looking for a song to confess your love? This is a perfect go-to.
Drake – What's Next 
"Summer, all I did was rest ok? And New Year's, all I did was stretch ok? And Valentine's day, I had sex ok? We will see what happens next ok?"
Yea Drake, we definitely will see what will happen next. 
We see Drake spitting some strong bars here as he talks up the unending speculation about his life and career.  
Small Doctor— Mandeman (Remix) ft Davido
"This one na Agege bread!"
After dragging along the background for a while, Small Doctor seeks to get his rave back by bringing on Davido on this "cross-section" remix. And as you'll expect, e choke!
Bruno Mars, Anderson Paak and Silk Sonic – Leave the Door Open 
Think old school love song with a touch of Bruno Mars flirty lines with Anderson Paak vocals and you get this. A tasty meal for your ears. 
"There is so much love we could be making, I am talking kissing, cuddling, rose petals in the bathtub, girl let's jump in, it is bubbling" 
Niniola — 6th Heaven
The Queen of Afro-House is also unarguably the Nigerian queen of smut and sensual music. This is a track from  her just released EP. In mellow tune and smooth vocals, she gives you just another track to add to your sex playlist. 
Juice WRLD, Clever, Post Malone – Life's a mess
II
"Have you fallen head over heels for somebody that made promises to give you the world? Um
I really hope they held you down, I really hope it was no lying…"
With new beautiful acoustic vibes introduced by Clever, this track is a newly produced version of Juice WRLD and Halsey "Life's a mess" released in 2020 with Post Malone introduced to make it perfect. 
OlaDips X Zlatan — Mainland to Island 
In preparation for the release of their joint EP, the rappers release this eclectic & emotive song that speaks about their struggles before fame and everything in between.
Darkoo – Pick Up
A slow-paced beauty. This is for all those guys who are in love with a lady who ain't interested in them (ouch….) 
YouthsHub Music ft Mide Micheals & Naya Akanji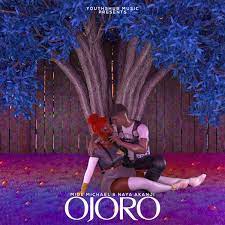 In velvety vocals on steady instrumentals, Mide and Naya talk about mutually unrequited love— Ojoro cancel Ojoro.