Adding to the tally of Afrobeats champions, Edward Onyeke Vincent popularly known as CallTizzi moves to become a new household name in the industry with his debut single titled 'Ready'.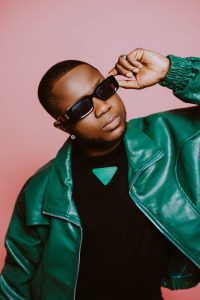 Describing his sound as 'Soul Sound', CallTizzi begins to show the difference and uniqueness he can bring to the Afrobeats genre by delivering his new track, Ready, in a mix of soul, Afropop, R&B and reggae. Ready comes as a prelude to the youngster's forthcoming EP.
In the pre-release to this song, CallTizzi remarked that "music has been me and I've been music, meaning that music means life to me," showing that he's ready for the challenge ahead of him.
'Ready' is a testament of the rising star's lyrical dexterity and range. The track flows on carefully crafted percussive
beats and a thick bassline produced Cyrillicbeatz. CallTizzi matches the beauty of the instrumentals with his velvety vocal backed by anthemic lyrics and danceable rhythm.
Speaking about the single, CallTizzi said: "It's mostly about how I was saved or rescued from giving up in life by a friend, that's what popped up that sound basically."
CallTizzi's lively attitude, assertive charisma, and free spirit shine through in slick and ear-arresting verses. Tizzi is set to emerge as an resolute rising star in the Afrobeats music scene and popular culture on his own terms.
LISTEN:
Stream 'Ready' now on your preferred streaming platforms below and support him Buy on iTunes / Download HERE