It's December, baby! And you know how we do it.  It's the season of concerts, street jams, club events, prepping for the new year and many more.  It's that time when you make that new year resolution that you'll forget to stick to. As an independent artist serious about their career, you have to be more intentional in 2023.
Certainly, there are several questions the should come to mind right now, which include:
What's my plans for next year to take my music to the next level?

How do I get myself to be heard at events this year?

How do I network and connect with more people?
These questions come with a lot of uncertainties. Looking back at what this year has been for you, you might have a glimpse of what you want next year to be like. Still, it's a tough job getting your business together.  We are here to help.
In this article, we'll show you answers to the questions and how to navigate through each of your concerns. 
What's my plans for next year to take my music to the next level?
2022 surely brought so many memories and stories. I'm sure if you look back, you can count the little wins and the losses too.
It's also been an amazing year for Afrobeats with  several emerging acts breaking out in the industry, dominating the charts with hits and sweet music. Also, top acts didn't relent on their oars. Several international collabs. Grammy nominations. World stage performances. Name it, Afrobeats was there.  
December is when everybody comes back to the drawing board to plan for the new year.  For corporate businesses and labels, this is the time to project for next year, draw budgets and timetables for their artists. 
As an independent artist, this is the time for you to draw an action plan. An action plan consists of defined goals and actionable strategies to achieve the set goals.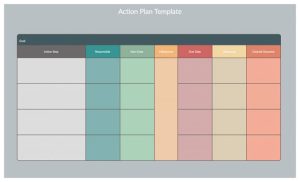 An adequate action plan consists of details on the following components:
PR

– what would be your PR strategy and which agency will you work with?

Advertising & Marketing

– what would be your marketing & ad strategy?  Social media ads? Outdoor ads? 

Content Curation

– what kind of content do you plan to push out?

Touring

(radio tours, tv tours, campus tours etc…) – how many stations and campuses do you plan to perform in and when? 

Social Media

– how many followers do you intend to gain within Q1. 

Networking

– which industry experts do you need to meet? What's missing in your team? Lawyers? Social media managers? 
Assigning due dates and metrics to these action steps helps you to better track your success. Begin with the easier ones, the ones you have the capability for to keep you more motivated. However, this shouldn't be a rigid flow. Test, tweak, measure successes and failures, rinse, restrategize, repeat.  Learn more on how to create a music action plan.
How do I get myself to be heard at events this year?
December is the climax of festivities. And here's the ultimate ticket for you to promote your music and brand  through shows, events, carnivals. For some, this might be a bit hard to navigate due to timidity or  introvertedness. It could also be ego to perform at certain events, thinking such events are bottom tier.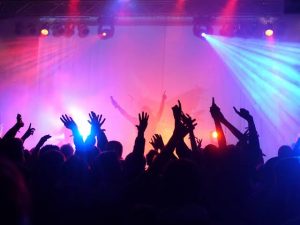 Think of this period as more than just performing at shows. Think of it as a means to gain more audience whether it's a free or paid gig. Show up at friend's parties, community events, school events and everywhere you think you'll find people to listen to you.
If you're looking to get into bigger events, you might need to connect with organizers, show promoters, night club owners or media partners of the event. You can also seek the help of a plug to find you a performance slot. For this set of people, you might either have to pay a stipulated fee or just be convincing enough that you're worth the shot depending on who you meet.  Which brings us to the next point. 
How do I connect and network with more people?
You can't build a music career alone. For a successful music career, you need people. Hypemen, bloggers, OAPs , TV presenters, social media managers, music promoters, agency owners, lawyers, show promoters and organizers are essential people to know. 

Reaching out to these individuals is easier today with social media. However, you need to know the etiquette of networking. 
Dos of networking
Work on your craft

— have good music materials.

GOOD SOCIAL MEDIA PRESENCE

— showcase your craft on your social media pages. That's how people know you're worth their attention. 

Have

a unique offer

— why should they listen to you? e.g "I have built an audience of  X numbers which makes me a worthy investment." Remember, people won't do you a "favour" if they aren't gaining anything from it. It's all business.

Good Communication Skills

— courtesy, politeness and timeliness. 

Confidence

 
Donts of networking
Don't feel entitled. 

Don't spam people with tags and messages

Don't show up empty handed— this isn't about money only. 
Takeaway
It's time to be more intentional about your career as there are numerous opportunities to exploit. You sure don't want to be left behind.  To make the most of the end of the year and the whole of next year, you should:  
Compliments of the season, fam. We're rooting for you!