---
 Afrobeats in 2022: 5 Things We Expect to See
In 2021, Afrobeats had the world on an unprecedented chokehold as several Nigerian albums and singles topped charts across the world.
Afrobeats no allow make the world rest.
Undeniably, the attention to the genre was more pronounced last year as more foreign artists drew closer to collaborate with Afrobeats artists. We saw Justin Bieber jumping on the Wizkid and Tems' Essence— a global anthem. A Drake and Tems collaboration; Sia and Burna Boy; Tiwa Savage and Brandy; Fireboy and Ed Sheeran. We saw Ckay's Love Nwantinti hit number 1 on the Billboard emerging artists' chart. Essence also became the first platinum Afrobeats record and the first Nigerian song to break the top 10 on the Billboard Hot 100 chart. Olamide's UY Scuti also hit 40 million streams in a month on Audiomack. A lot of numerous wins to recount.
We've spent a month in 2022 and it doesn't look like Afrobeats is getting the back seat anytime soon as the big boys in Afrobeats no dey drop cup. This attention coupled with the rise of new technology and partnerships, means a lot for the future of Afrobeats in terms of quality and revenue. Hence, this article talks about 5 things we expect to see in 2022:
Intentional, Creative and Quality Songs and Production
The wave of recognition Afrobeats is getting begs the question of quality. The Grammy nominations, chart-topping singles and albums, skyrocketing number of streams and collaboration isn't based on mediocre works. It's definitely quality and hard work getting deserved recognition. As such, Afrobeats has gone beyond dropping anything for people to vibe to, to being more intentional and creative with songs.
You'll agree that this is sad news for mediocre artists. Now, everyone will look to break into the international scene, as we've seen that it's more possible than ever. But, only the strong survive. More efforts will go into the production and promotion of songs than ever before. Artists who feel they need to boost the quality of their songs will also be intentional and creative about who they collaborate with.
More Creative Lyrics
Starting from 2020, Tik Tok has been a major music marketing platform.From Lil Nas X's Old Town Road, Olivia Rodrigo's Driver's License to Simi's Duduke and Blaqbonez's Bling, many songs across the globe can ascribe their successes to Tik Tok challenges. Now that we've seen the potential of the app in making a song blow up, many artists will also be more creative with their lyrics. Even if it's not to break out on the international scene, at least, to become a Tik Tok sensation. Lyrics that can create challenges will be more on the rise this year than we've seen.
Increased International Collaboration and Recognition
With two nominations in the upcoming 2022 Grammys; Best World Music (Made In Lagos: Deluxe Edition) and Best Global Music Performance (Essence featuring Tems); Wizkid looks set to add to his 2021 win and become the 3rd Nigerian to have two Grammy awards. We hope to see more of this recognition in 2022 where Nigerian artists are not only nominated, but also clinch global music awards.
Also, following the range of collaboration we saw in 2021, we expect to see more collaboration not only with foreign artists but also among big artists— Wizkid X Burns Boy X Davido; Fireboy AND Rema; Tems X Ayra Starr and many more
More Women Takeover
Tems, Ayra Starr and Tiwa Savage all had great runs in 2021, churning out great sounds and getting unprecedented attention. They were undeniably champions of Afrobeats last year.
Are we talking about Somebody's Son; 19 & Dangerous or Phenomenal Tems? If the meeting Rihanna had with Tems was to headline a newspaper it'll read: Barbados National Hero and Famous American Singer, Rihanna, wonderstruck meet Global Afrobeats Sensation, Tems. You should see how excited Rihanna was and how chill Tems was.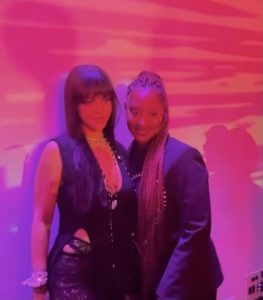 We expect to see more women doing wonders in the Afrobeats scene, topping charts and taking over the global music scene.
Check out Lucianne: Female London-based Afrobeats Artist Promising to make her impact in the industry this year 2022
New Revenue Streams
This year promises to present new revenue streams for music artists beyond the traditional streams. For example, we expect to see more collaboration with foreign brands.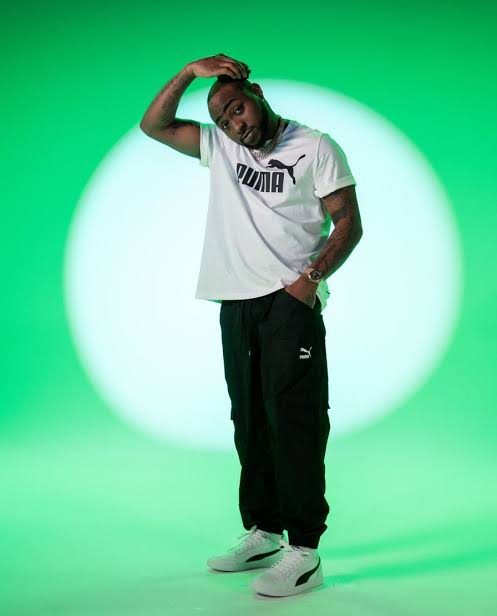 On April 28, 2022 Burna Boy will be the first African singer to headline New York's Madison Square Garden. Hence, we also expect to see more international concerts and music festivals generating revenues for Afrobeats artists.
Also, we expect to see more Afrobeats songs featured in Hollywood movies, for example the upcoming Black Panther 2.
Similarly, the rise of NFTs (Non-fungible Token) and Metaverse presents a new revenue stream for music artists around the world nonetheless Afrobeats artists. Earlier this year, Buju announced on his Instagram page the launch of the NFT music collection on the metaverse community, a project he named "Heads by Buju". This is a trend we'll certainly see in 2022. More NFT collaborations will occur, and more artists will create and own their own items as the platform begins to generate millions of dollars without the help of music labels or distributors.
Conclusion
With the current trajectory Afrobeats is on— the increased recognition and investment from all over the world, we don't see the genre falling short anytime soon. Rather, 2022 and beyond promises to come with more wins for the genre. As such, as we've noted, it has become more essential for artists to develop their creativity, keep up with trends and be more intentional to reap the benefits of the current momentum.
What else are you expecting to see? Let us know in the comments